The Total Economic ImpactTM
Forrester study demonstrates 372% ROI with Sedex
Sedex has the potential to help customers uncover business opportunities & can be used to increase visibility of key suppliers.
Sedex commissioned Forrester Consulting to conduct a Total Economic ImpactTM (TEI) study to examine the potential return on investment (ROI) enterprises may realise by deploying Sedex.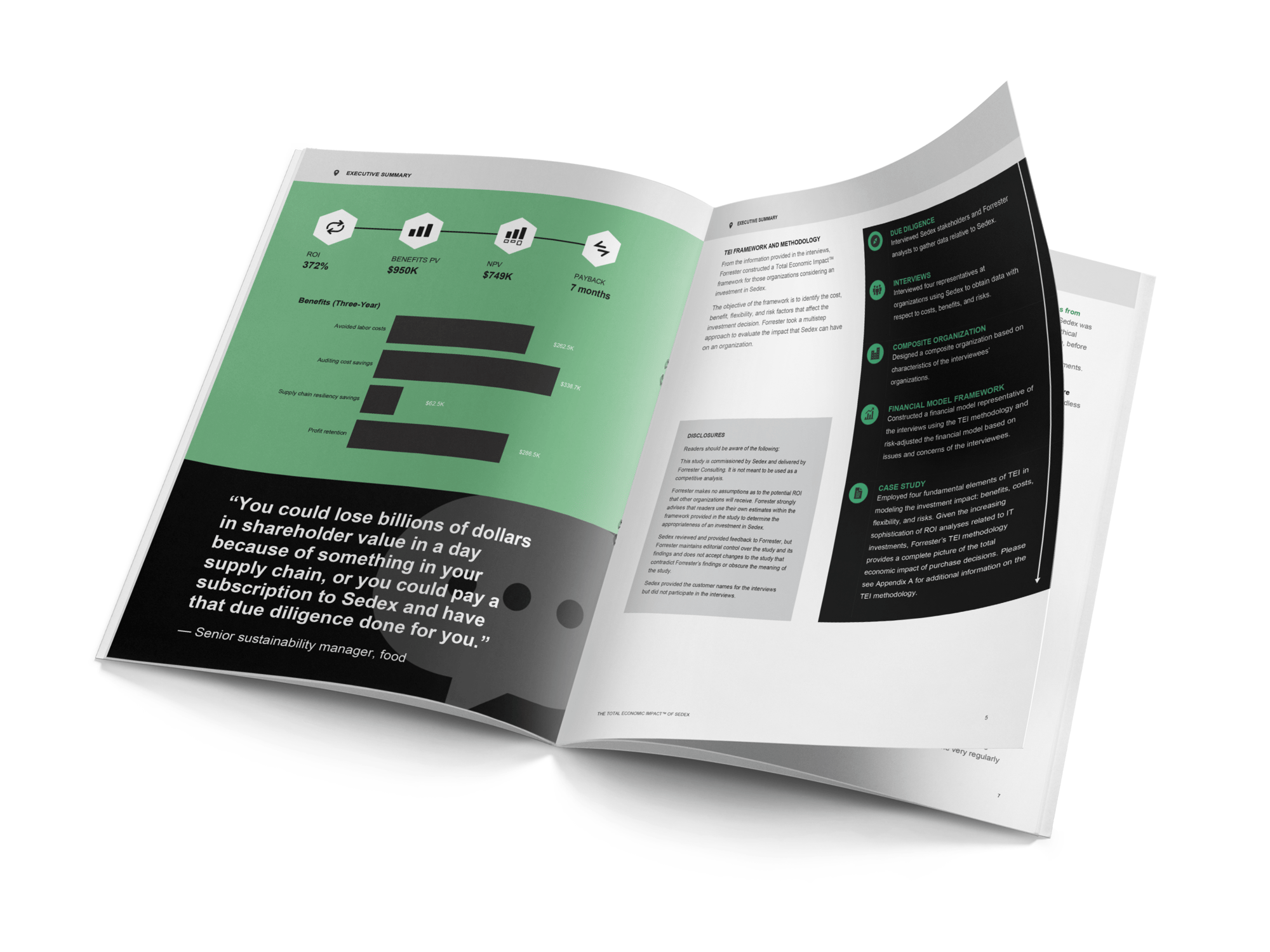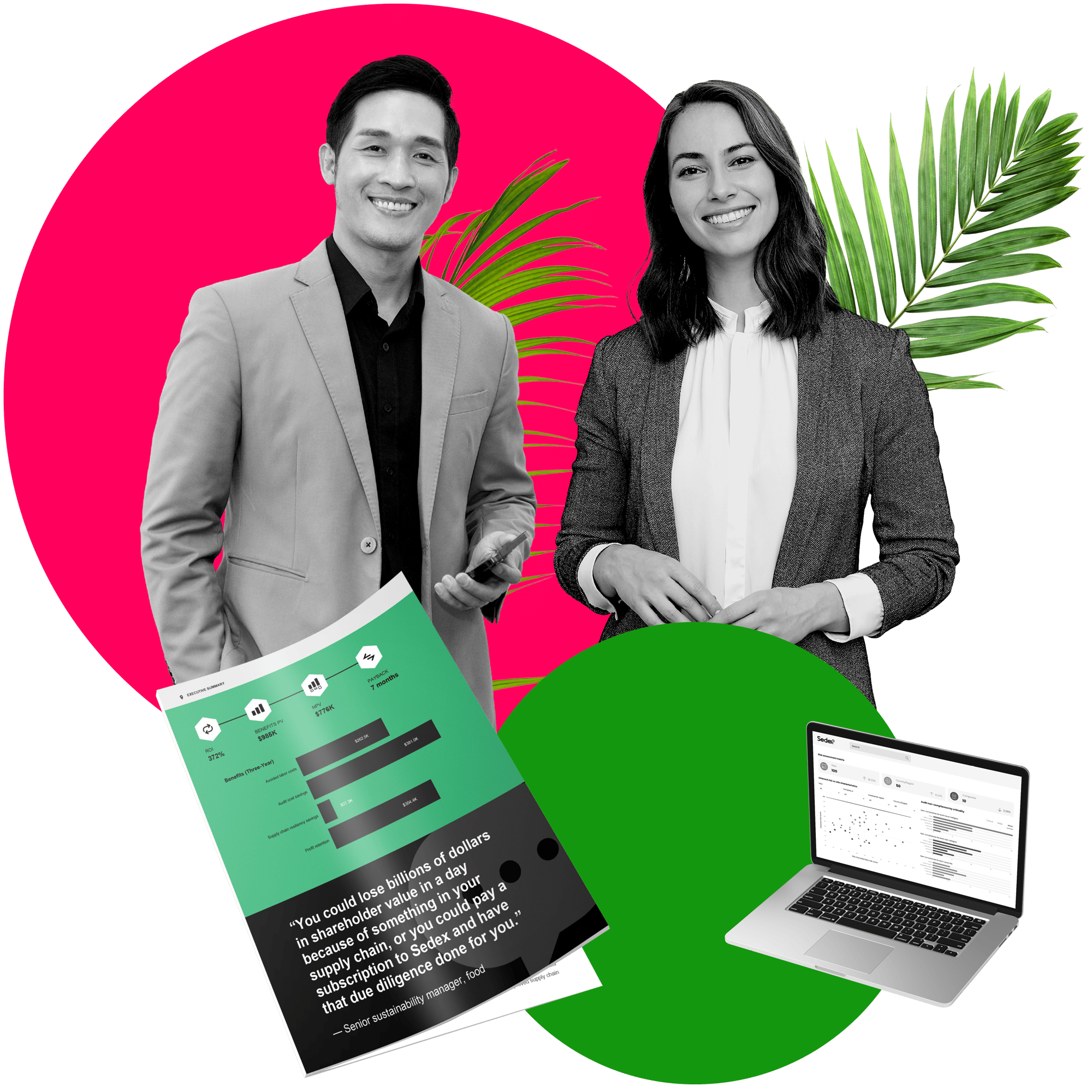 The risk-adjusted results for the composite organisation representative of interviewed customers include:
About Sedex
Sedex is a technology company providing data, insights, tools, and services to empower sustainable supply chains globally. Its platform and solutions, which include the Sedex Members Sustainbility Trade Audit (SMETA), are designed to support businesses to manage, improve and report on their supply chain ESG performance and practices.