A Guide To
Navigating Sustainable Supply Chain Management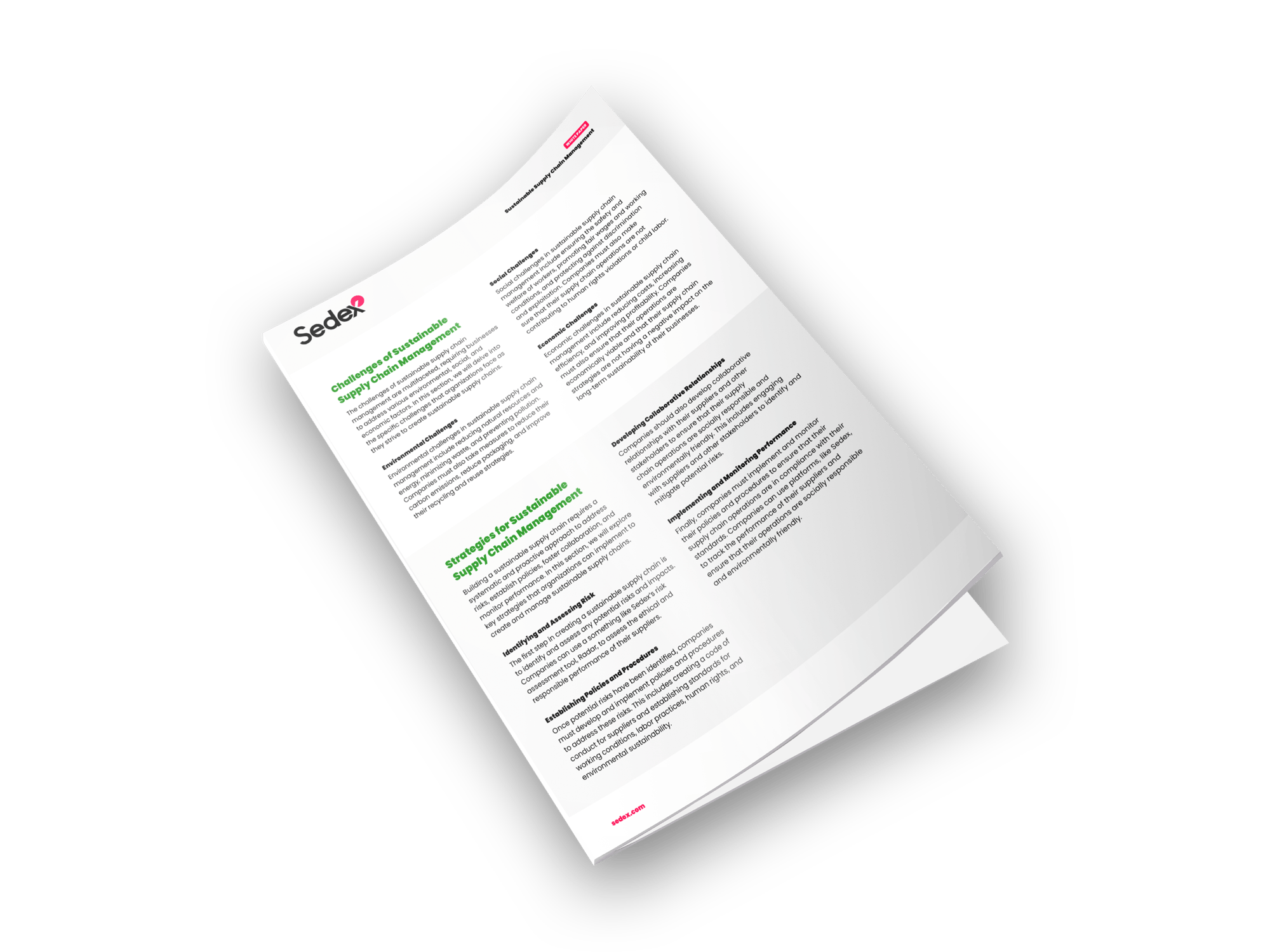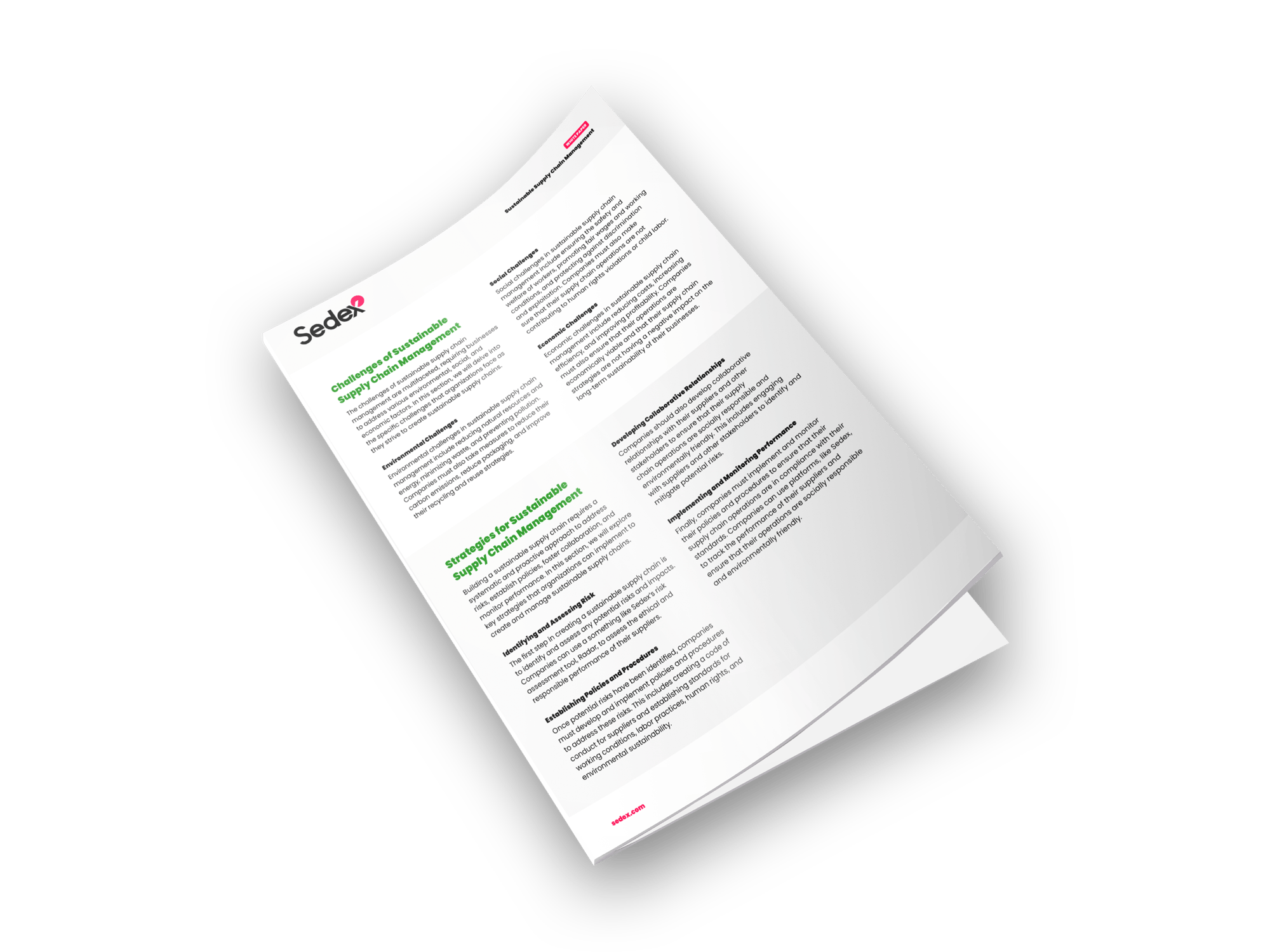 Learn How to Improve Your Supply Chain's Ethical, Environmental, and Social Performance.
Sustainable supply chain management is a comprehensive approach to managing a company's supply chain in a way that is socially responsible, environmentally friendly, and economically viable.
It involves analyzing and optimizing supply chain elements, such as procurement, production, distribution, and disposal, in order to reduce the environmental and social impacts of a company's operations. This guide provides an overview of sustainable supply chain management, its challenges, strategies, tools and technologies, and benefits.
It will also discuss the role of Sedex in promoting sustainable supply chain management and provide further resources for companies wishing to implement sustainable supply chain management.